Stems & Petals
Tour booking website
Stems & Petal Florist app where people from London, Birmingham, Sheffield and Belfast can book and customize bouquet order for different occasion in advance. The app needs to retain regular customer and also need to attract new customers who are very busy to visit the shop but need the way to order bouquet and other flower related products easily.
Problem
The confusion of what flower to choose for bouquet. Sometime bouquet gift becomes odd If it doesn't match the occasions like anniversaries, wedding, birthday etc
Goal
The goal of this app is to order bouquet from catalog or customize the bouquet so the bouquet match exactly the occasion.
Enable the user to schedule timely deliveries for customer satisfaction.
Easy filtering and product search options
Order delivery tracker will give customers the confidence that their product will arrive on time.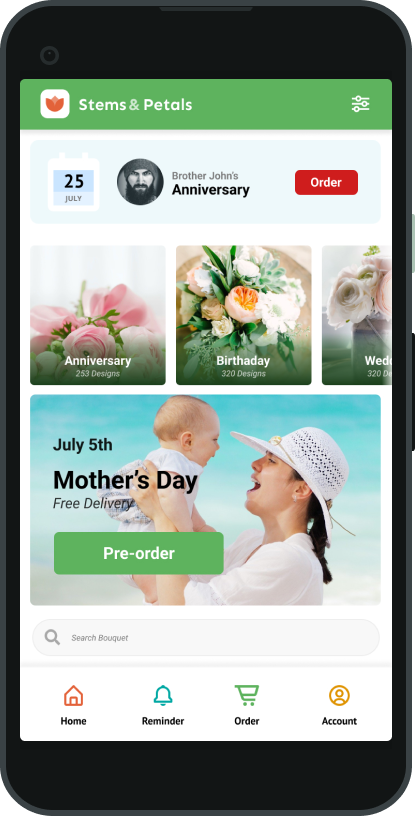 Pain Points
Pain point 1
Reminders
People usually forget important occasions like birthday and anniversary of their loved ones
Pain point 2
Exact Bouquet
Users prefer to see exactly what they are ordering just like any other product purchased online
Pain point 3
Price & Value
Users want to get the most for their money. bouquet isn't best priced for the money they spend
Pain point 4
Delivery
Delivery times aren't specific and customers aren't sure when the recipient will be home.
Personas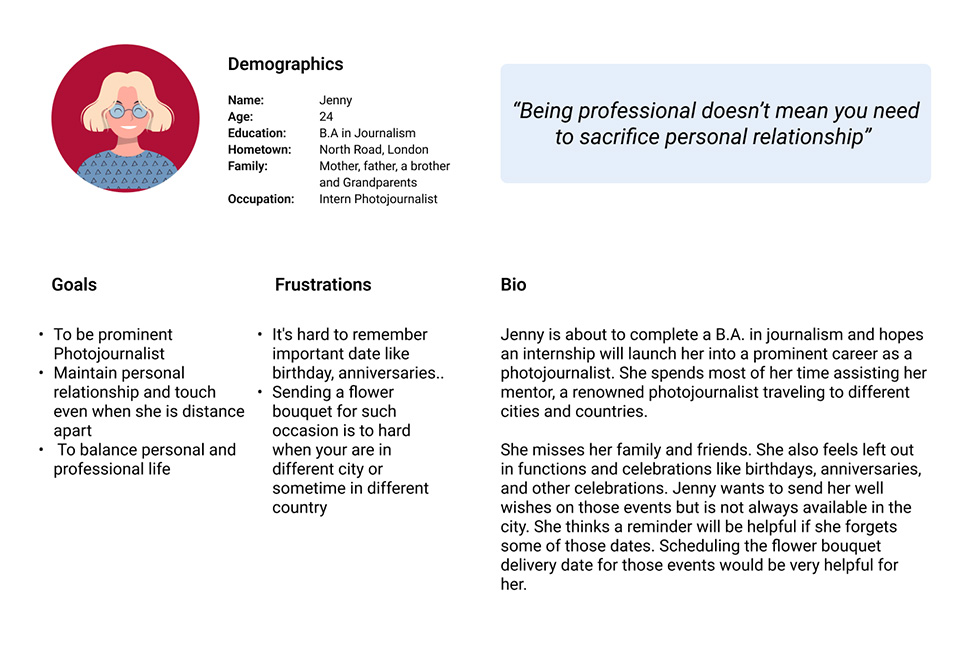 User Journey Map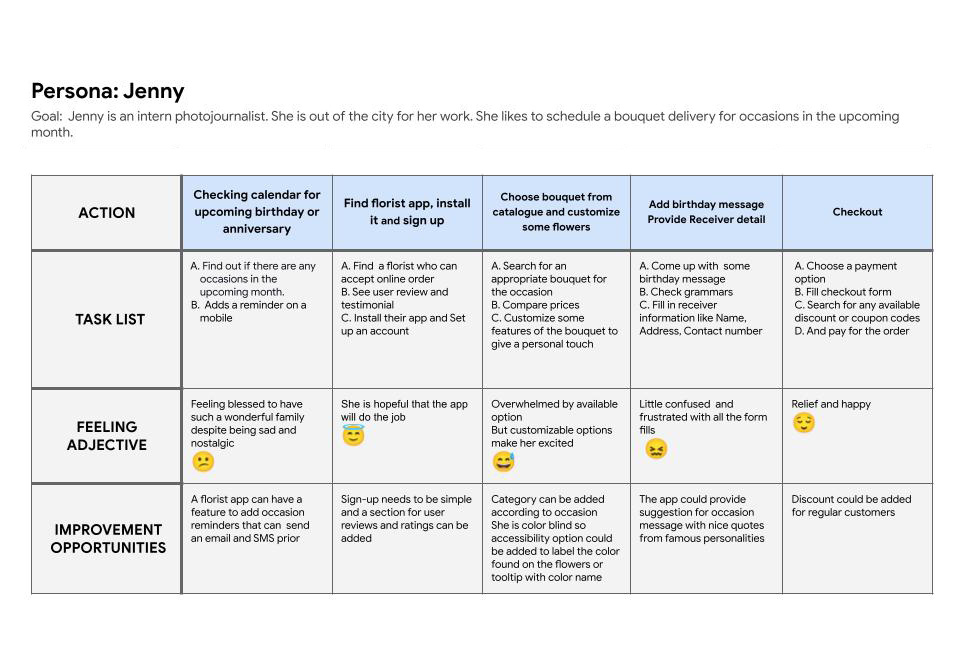 Wireframe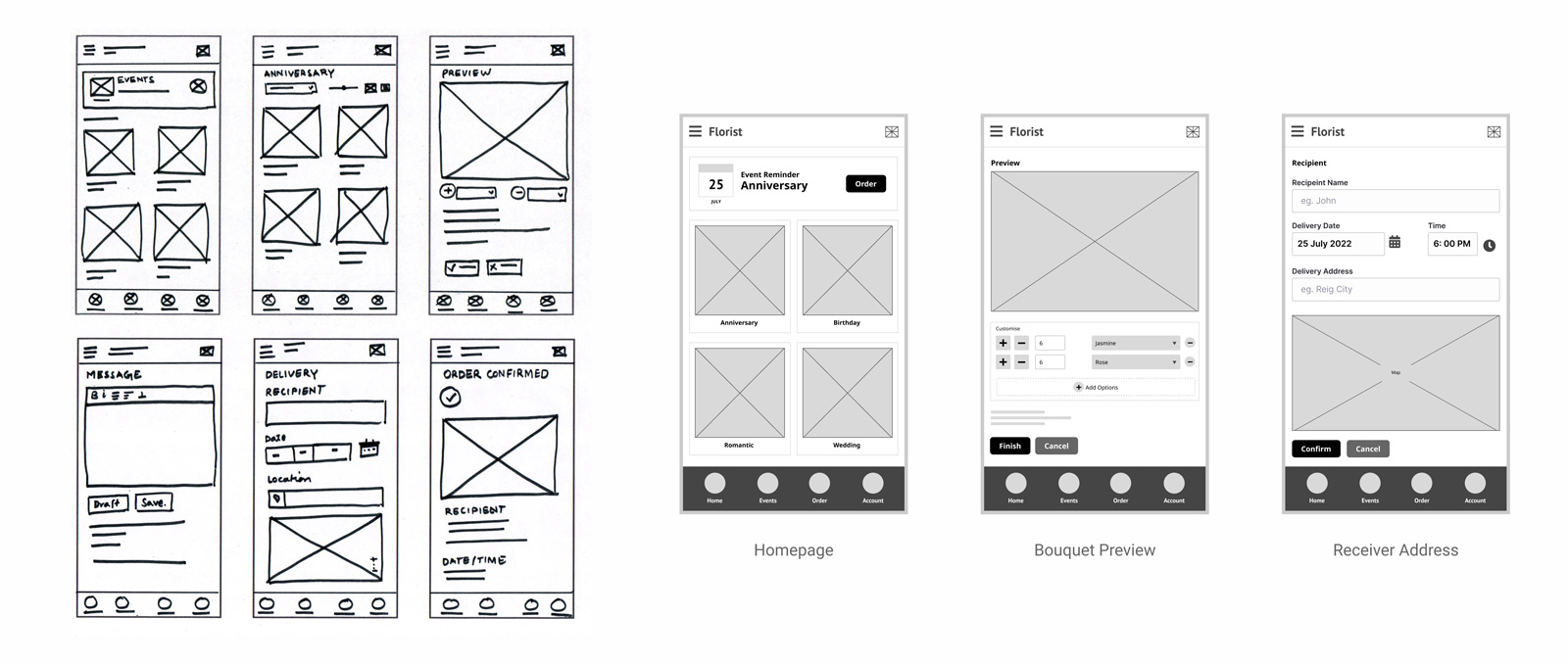 Low-fidelity Prototype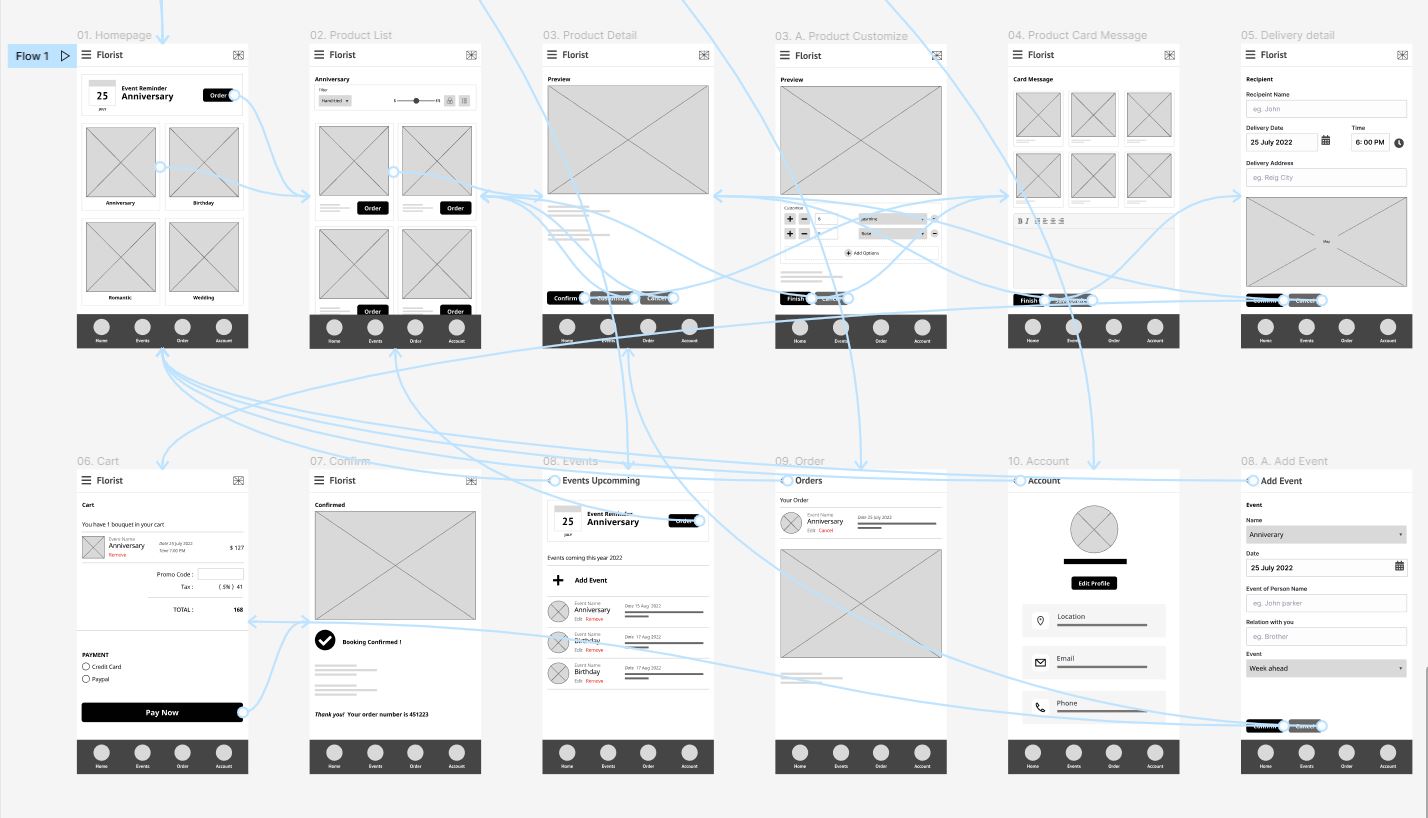 View Lo-fi Prototype
Usability Study
Method: Remote online moderated usability study (5 participants each round).
Research goals: I want to figure out what specific difficulties users encounter while using the main functions of the app, for example, searching, customizing, and ordering.
KPIs: Time on task, User error rates.
Users need a clear starting place to begin selecting an option
User would like the ability to customize bouquet
User would benefit from option to get help or ask a question
A search/ filter option
Categories based on occasions
Help/Support option is needed
Mockup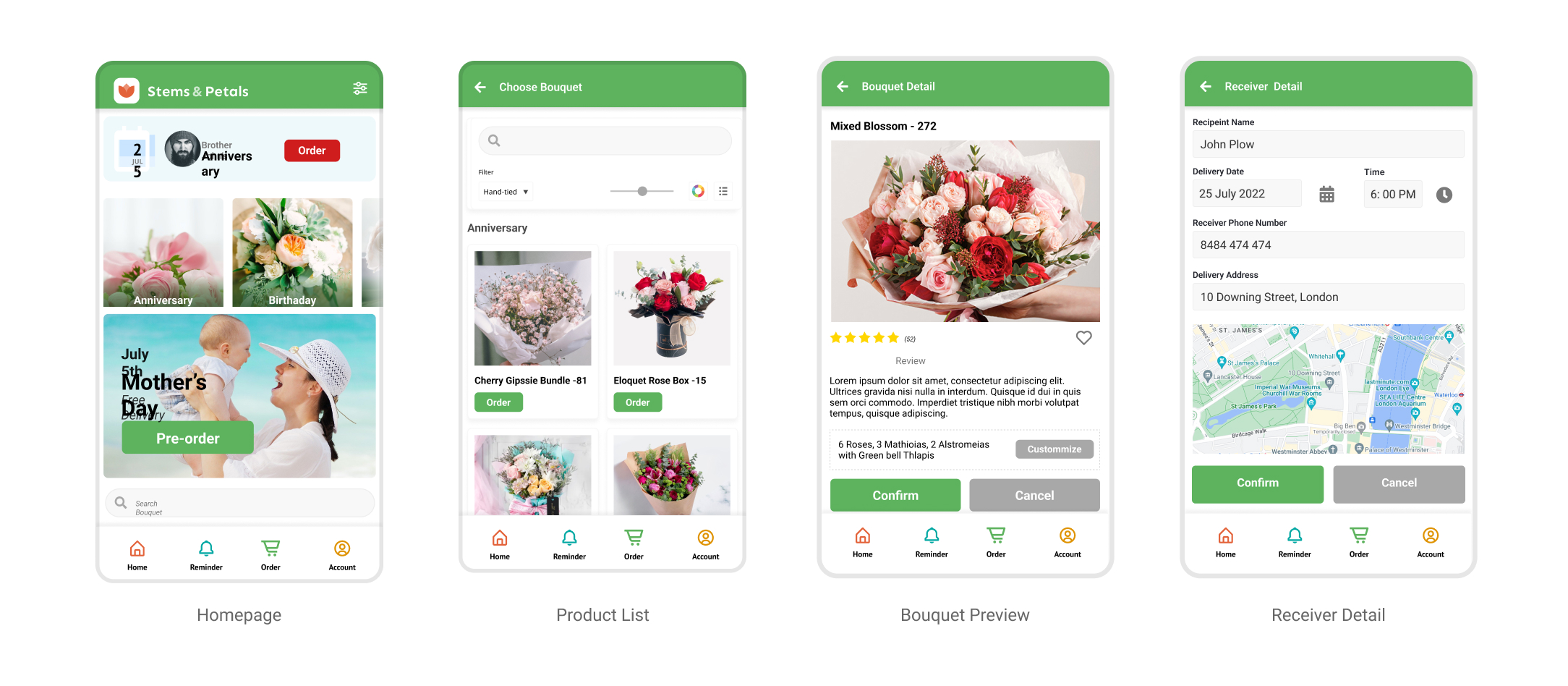 High-fidelity Prototype
View Hi-fi Prototype
Accessibility Consideration
High Contrast Icons
For navigation on bottom bar navigation text label along with relevant colorful icon are used
Multilingual
Multilingual option is available for the user who doesn't use english as language
Next Steps
Add Features
Build out more features related to order follow up and delivery notifications to ensure overall customer satisfaction and increased loyalty
Another Round Usability
Conduct another round of usability studies to validate whether the pain points users experienced have been effectively addressed