Revery Charity
Donation flow for Charity
Revery Charity is a charity website where it list charity from different parts of world under different categories. This website helps donors and charity organization connect, schedule donation and provide detail campaign information to users.
Problem
People like to donate for a cause or charity but they get really confuse where to donate. People often are too skeptical if the cause is legit.
Goal
The goal of this website is to catalog charity causes
Provide maximum information needed for donor to select the cause to donate
Easy filtering and product search options
A easy donation flow that have feature of recurring donation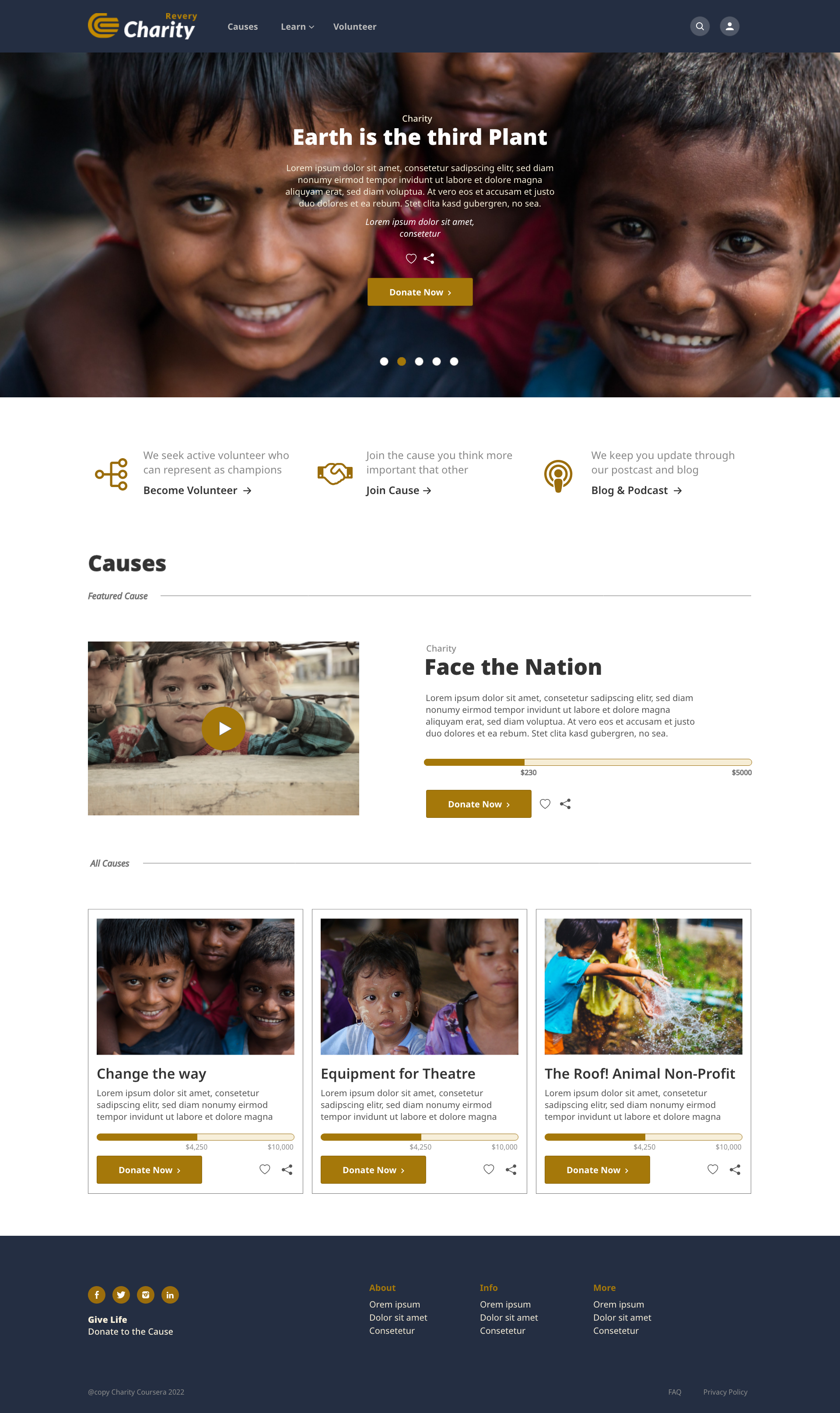 Pain Points
Pain point 1
Legit info
People need legit info on causes and organizations
Pain point 2
Selecting cause
Choosing right cause is real pain point
Pain point 3
Recurring & invoice
User need notification before amount is deducted
Pain point 4
Complicated
Donation process must be easy and straightforward
Personas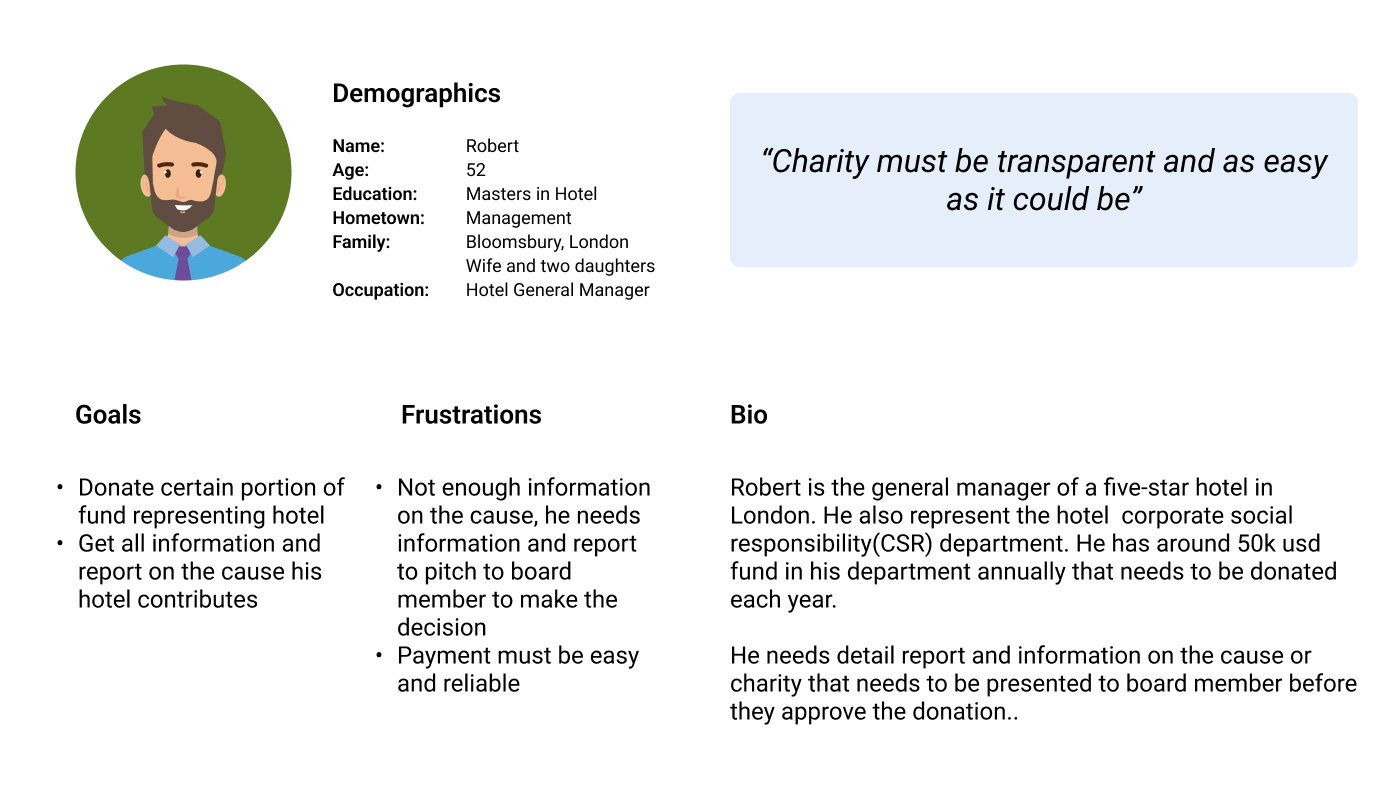 User Journey Map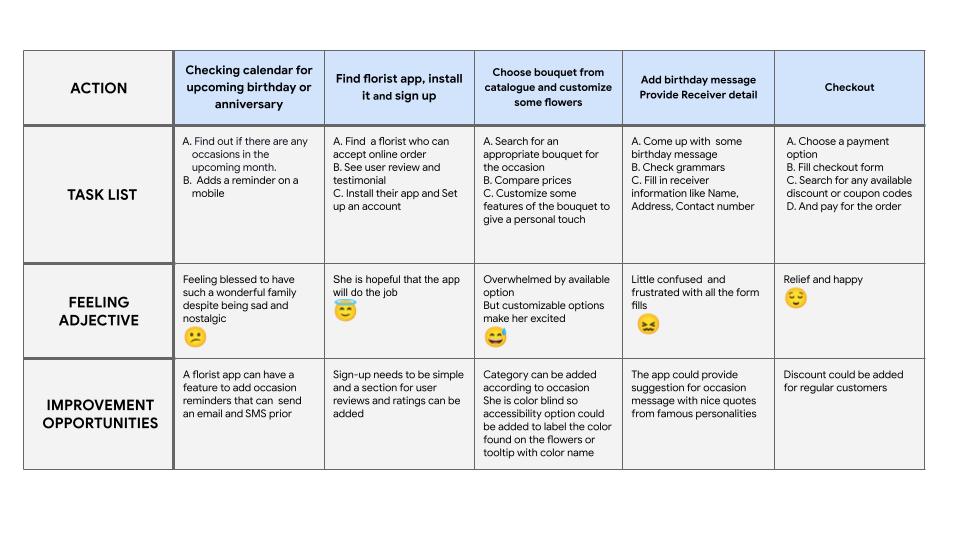 Wireframe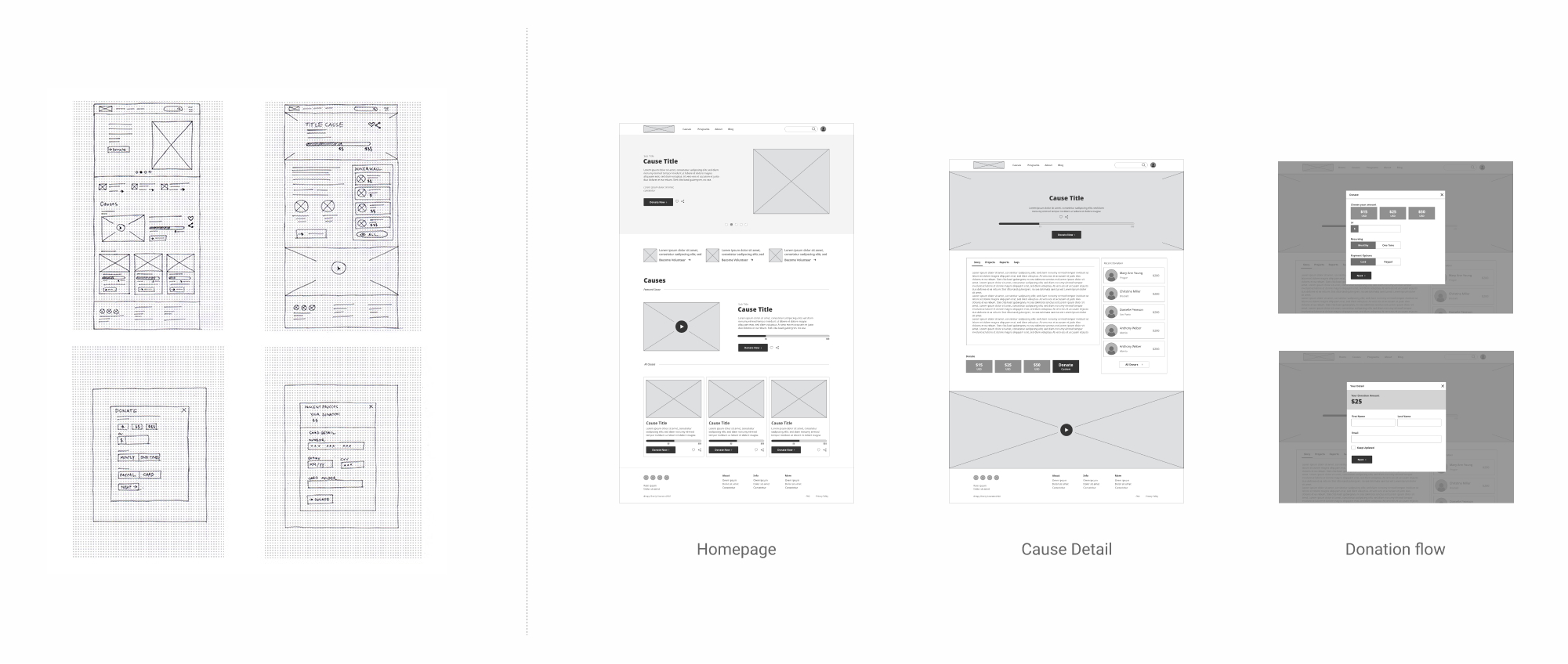 Low-fidelity Prototype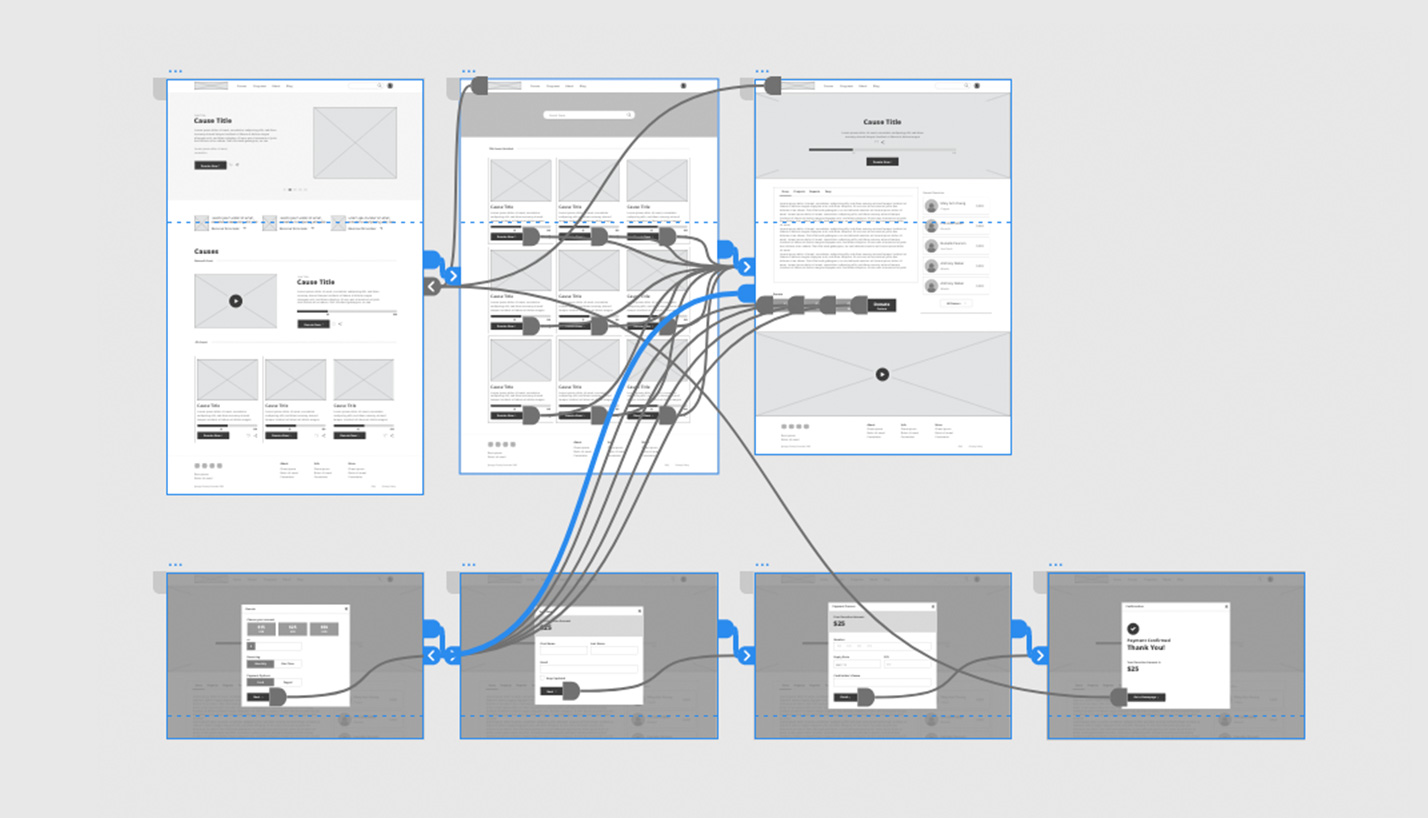 View Lo-fi Prototype
Usability Study
Method: Remote online moderated usability study (5 participants each round).
Research goals: I want to figure out what specific difficulties users encounter while using the main functions of the app, for example, searching, customizing, and ordering.
KPIs: Time on task, User error rates.
Users need a clear starting place to begin selecting an option
User would like the ability to customize bouquet
User would benefit from option to get help or ask a question
A search/ filter option
Categories based on occasions
Help/Support option is needed
Mockup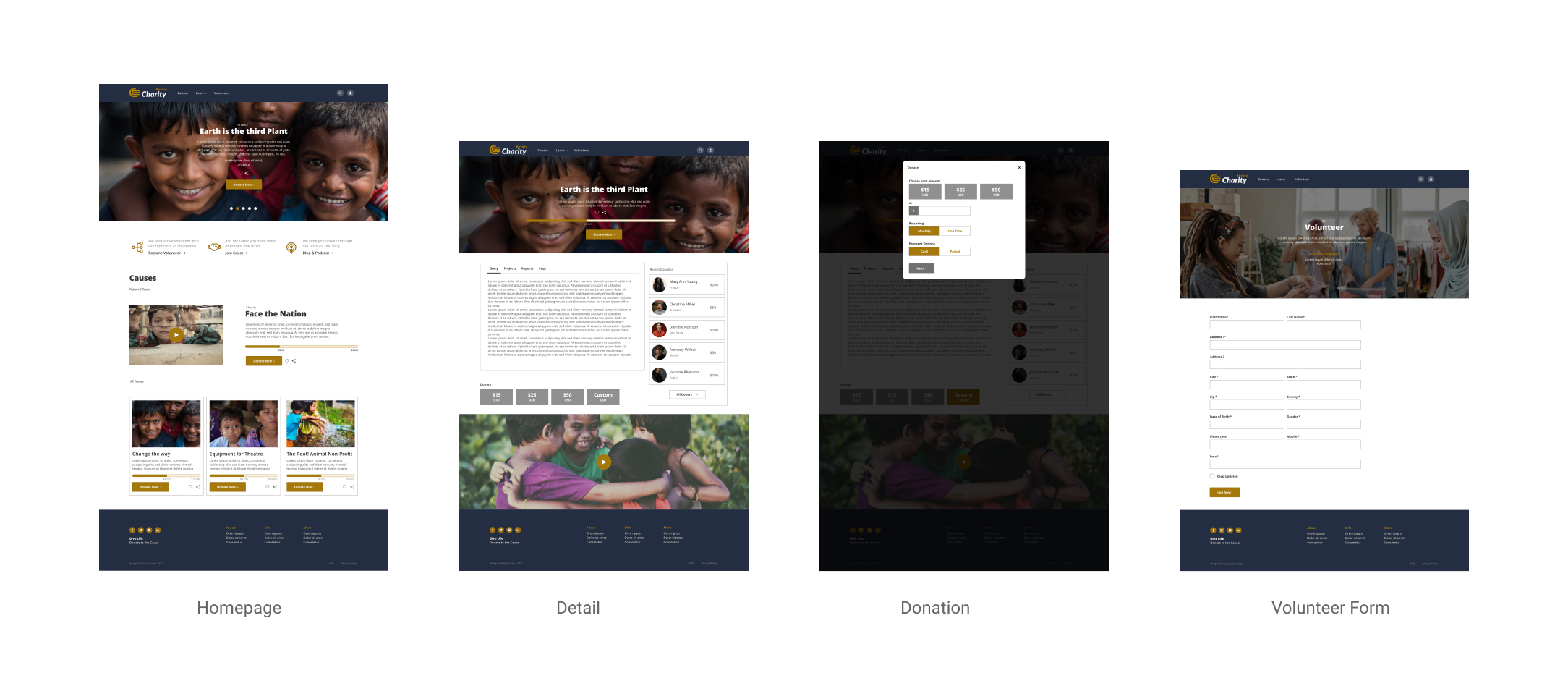 High-fidelity Prototype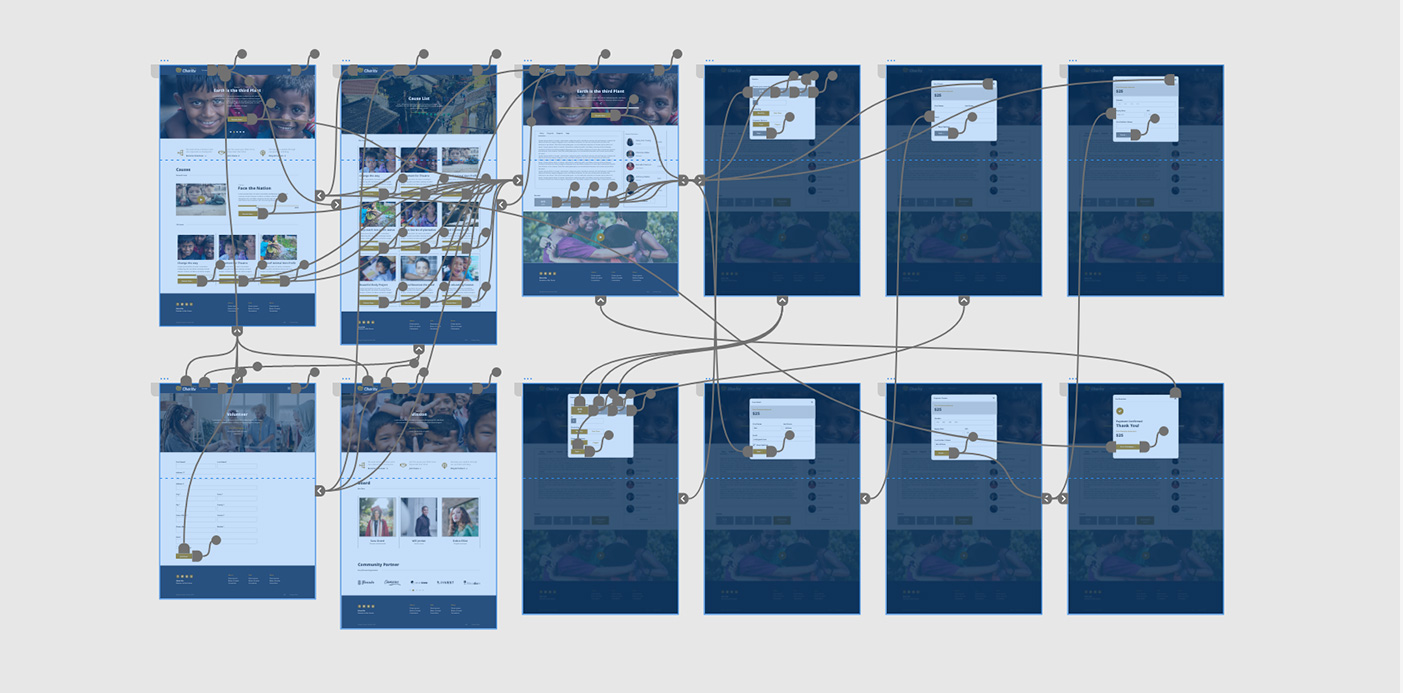 View Hi-fi Prototype
Accessibility Consideration
High Contrast Icons
For navigation on bottom bar navigation text label along with relevant colorful icon are used
Multilingual
Multilingual option is available for the user who doesn't use english as language
Next Steps
Add Features
Build out more features related to filter and sort the cause available, archived or will be available soon in future
Another Round Usability
Conduct additional user research to determine any new areas of need