NutriCoach
Nutrition Coaching and planning App
NutriCoach is a organization that help people plan diet and get best nutrition out of busy schedule. It encourages people eat fresh fruit and vegetable and home cook. It also help elderly, people with lifestyle disorders like thyroid, diabetes, heart problem, blood pressure and other who have various medical condition develop best dietary plan. The website promotes great health, lifestyle, and living habits for a healthier you. One stop solution to record, monitor food intake and exercise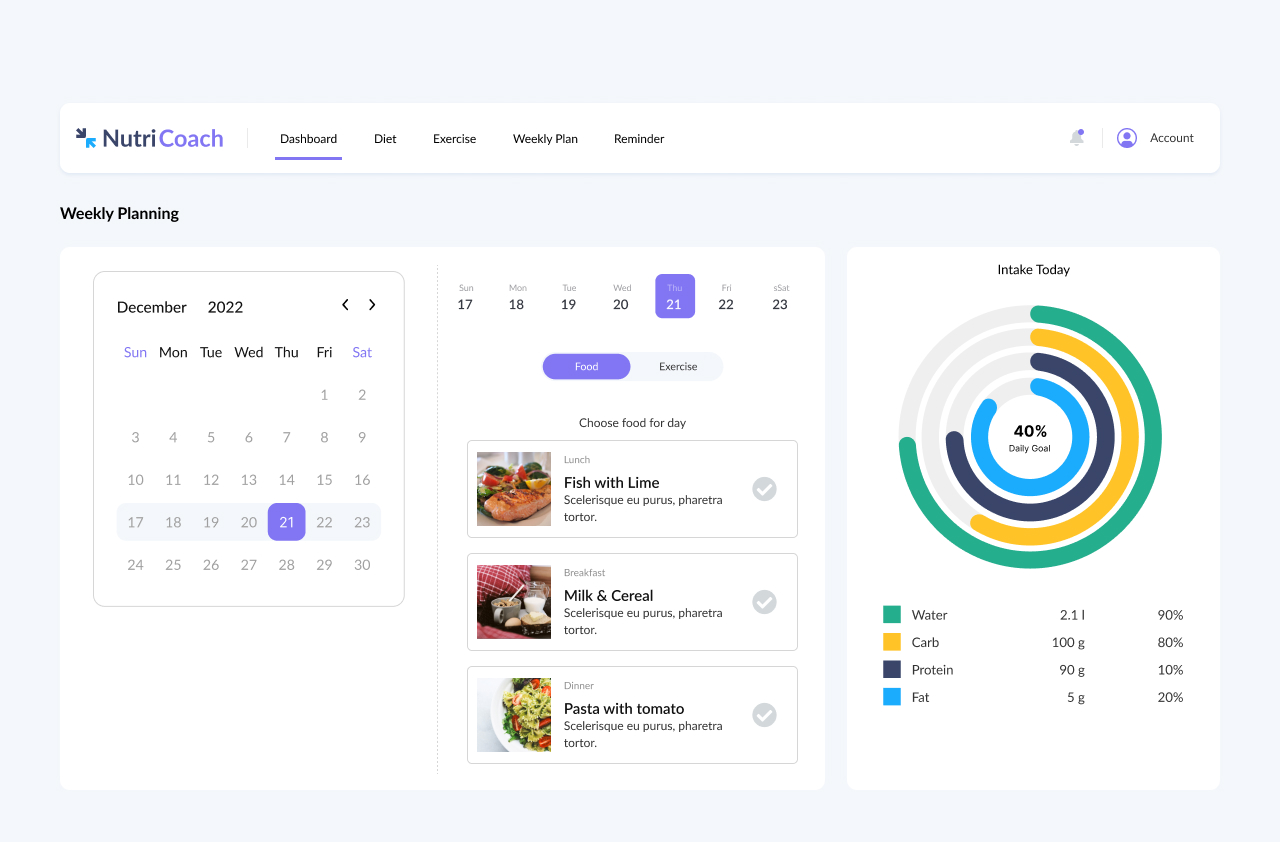 Problem
Even though there are many diet and fitness oriented app, majority don't provide personalized nutrition fact and management system.
Goal
Nutrition value calculator
Great home cook recipe for appetizing and tasty disease that don't compromise nutrition
Track diet and exercise.
Personas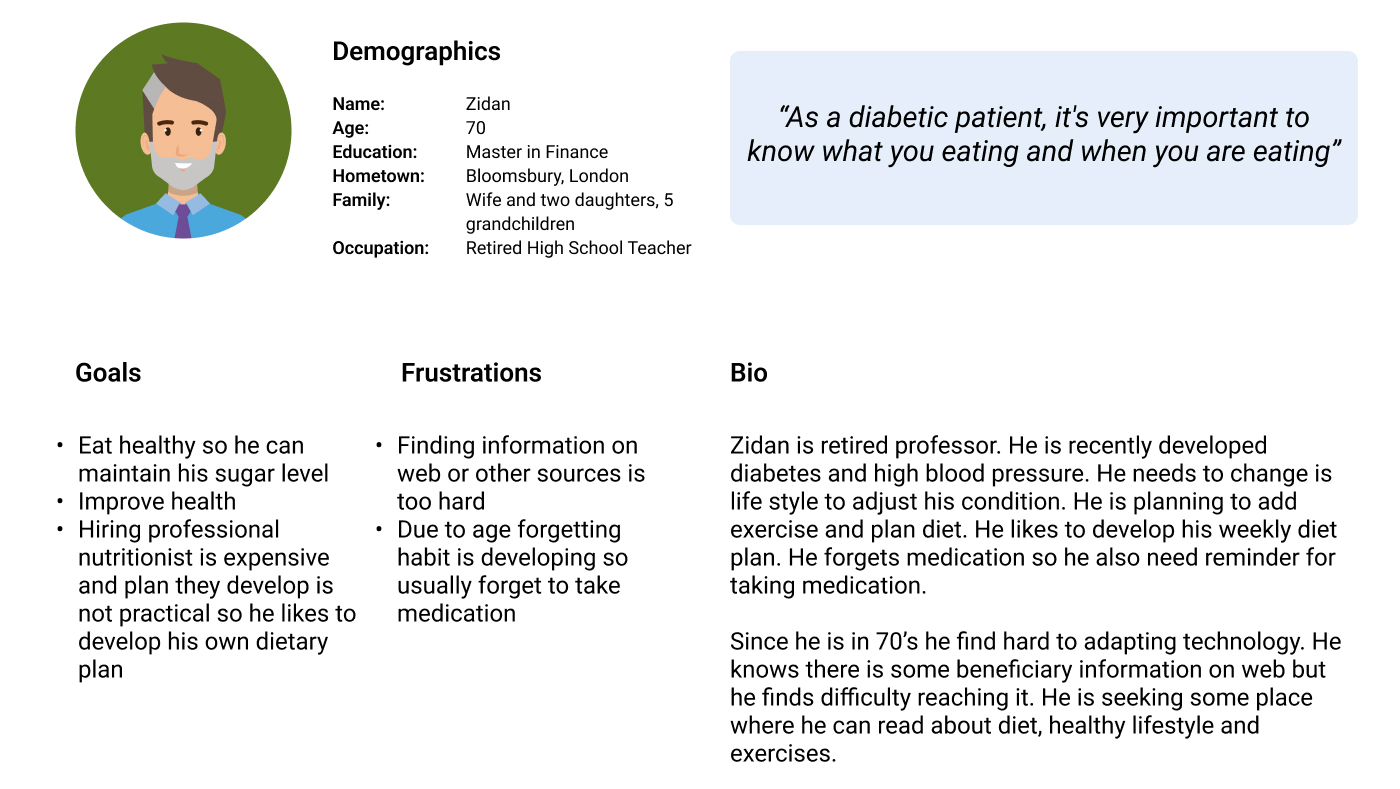 User Journey Map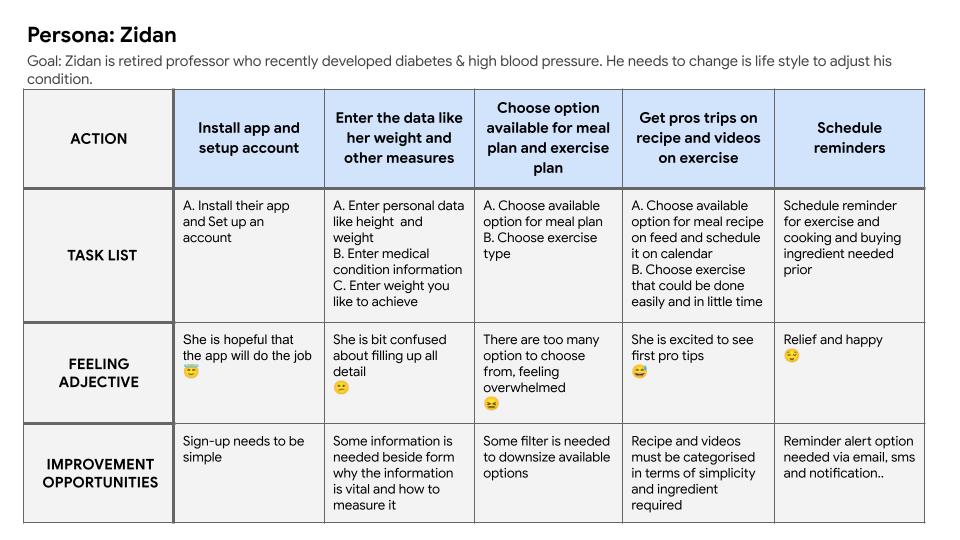 Wireframe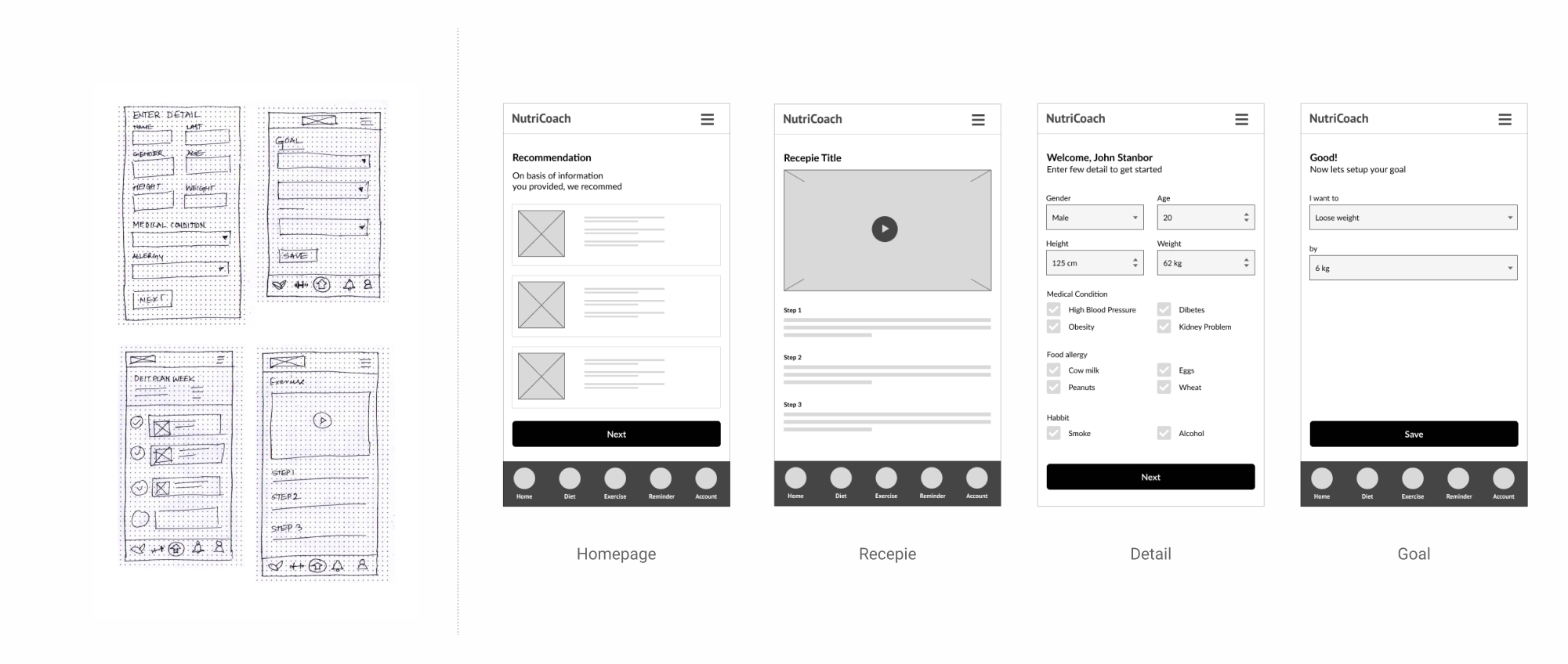 Low-fidelity Prototype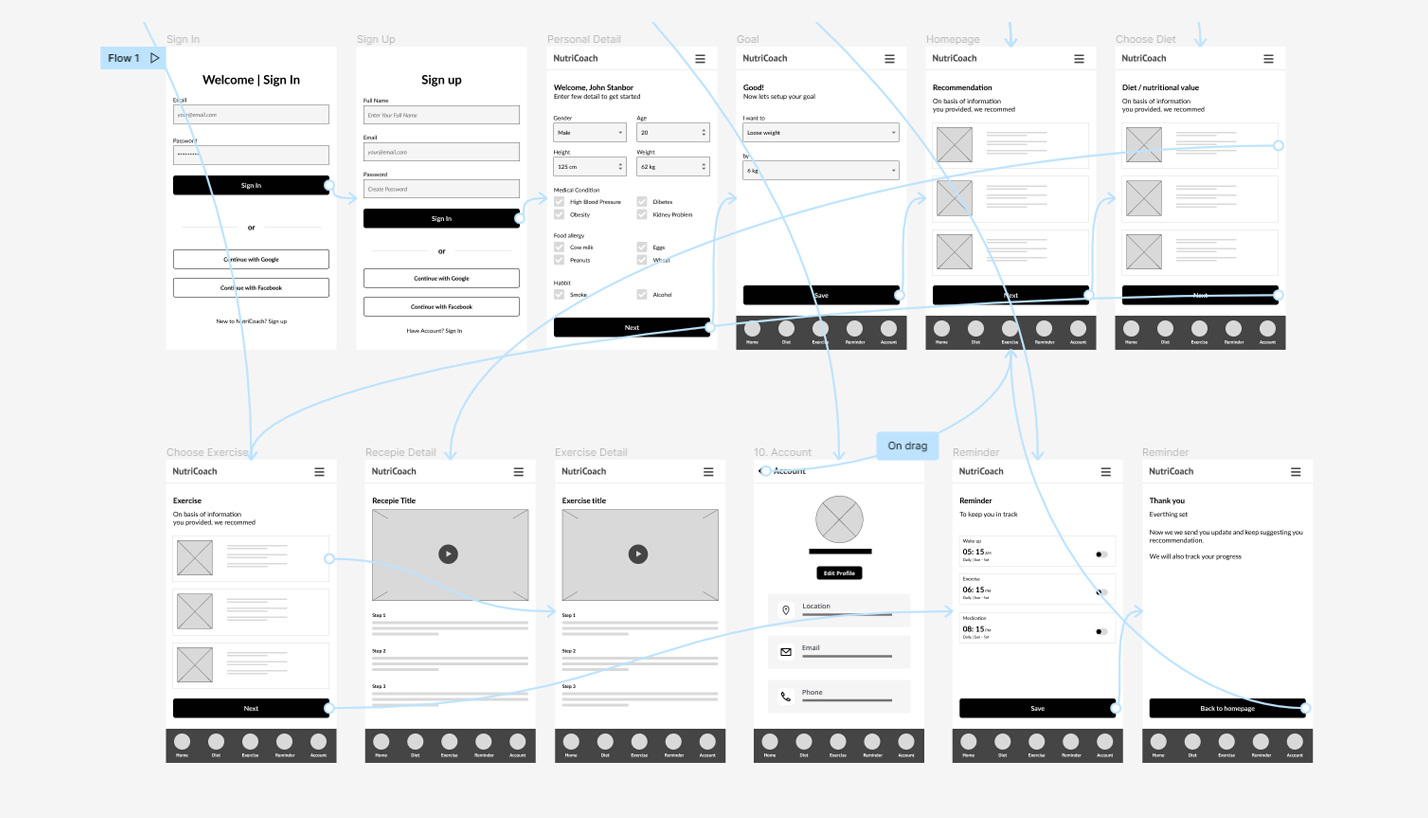 View Lo-fi Prototype
Usability Study
Method: Unmoderated usability study (4 participants each round).
Location: Remote
KPIs: Time on task, User error rates.
Users need a simpler signup process
Too many recommendation so needed proper filter option
Reminder section requires alert via sms when user is not online
User would benefit from option to get help or ask a question
Mockup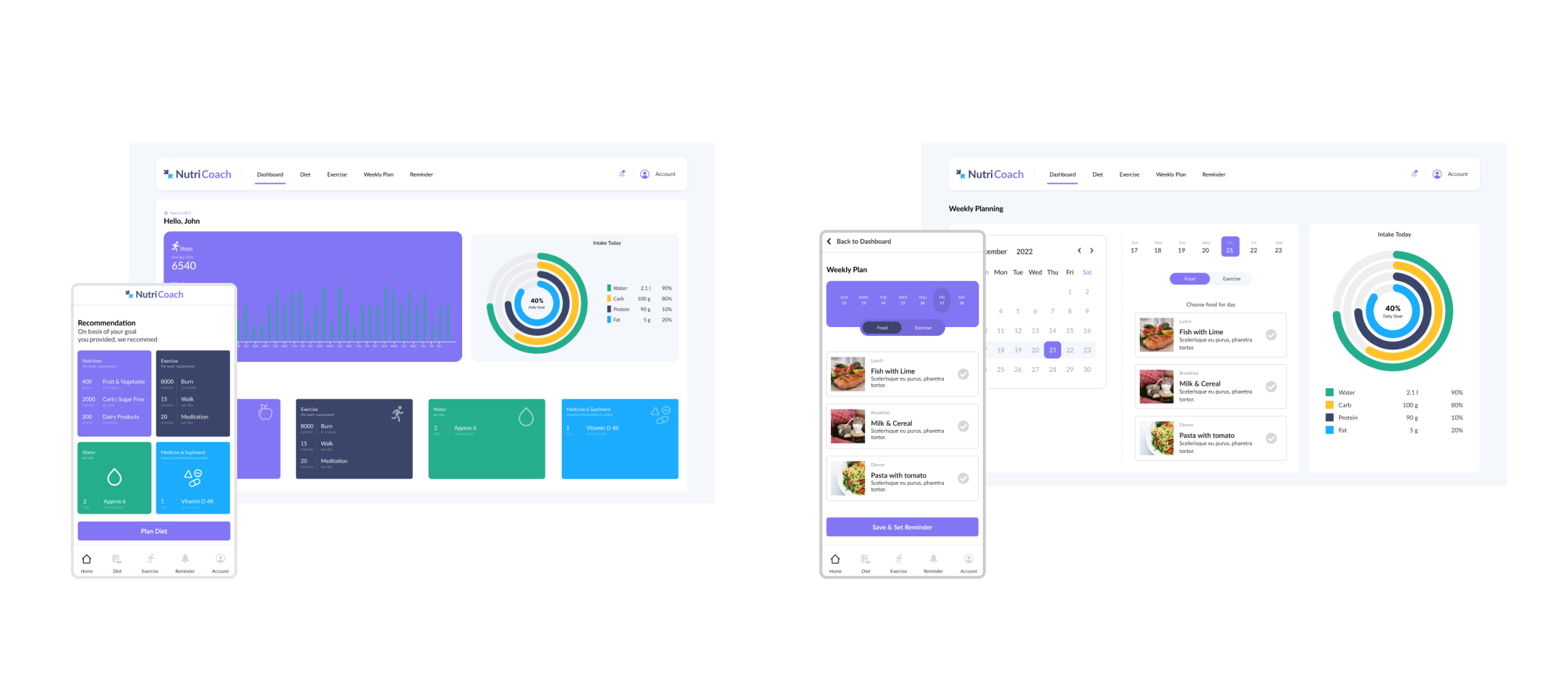 High-fidelity Prototype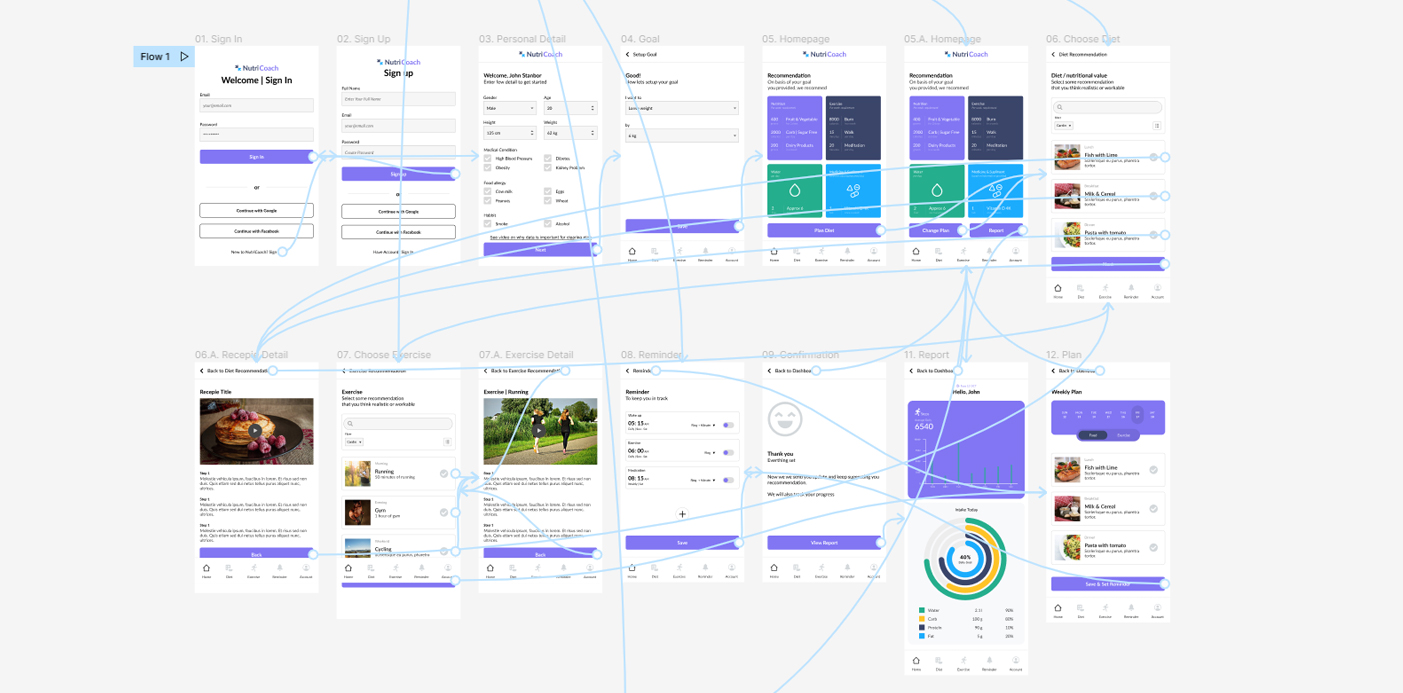 View Hi-fi Prototype
Accessibility Consideration
High Contrast Icons
For navigation on bottom bar navigation text label along with relevant colorful icon are used
Multilingual
Multilingual option is available for the user who doesn't use english as language
Next Steps
Fix Issues
Validate and address pain points that are missed
Another Round Usability
Conduct additional user research to determine any new areas of need